Welcome to RAC Exmouth Cape Holiday Park
The North West coastal town of Exmouth is a bucket list destination, alive with spectacular scenery and extraordinary encounters. RAC Exmouth Cape Holiday Park puts you within 1km of Exmouth town centre. Whether you're camping, caravanning or in one of our cabins, you're only moments away from all the exciting attractions this region has to offer. Head out to the beach for a morning of swimming and snorkelling, just a short walk from our Exmouth accommodation. Whether travelling with your family or on a solo adventure, there are plenty of things to do near Exmouth for everyone. Explore the 4WD trails, join a local tour group, read a book by the swimming pool, or simply sit and watch the sunset. Exmouth is also within easy distance of stunning natural wonders, from the UNESCO World-Heritage listed Ningaloo Marine Park, to the scenic Yardie Creek Gorge and Cape Range National Park. The time is now to plan and book your trip to Exmouth!
Exmouth accommodation and sites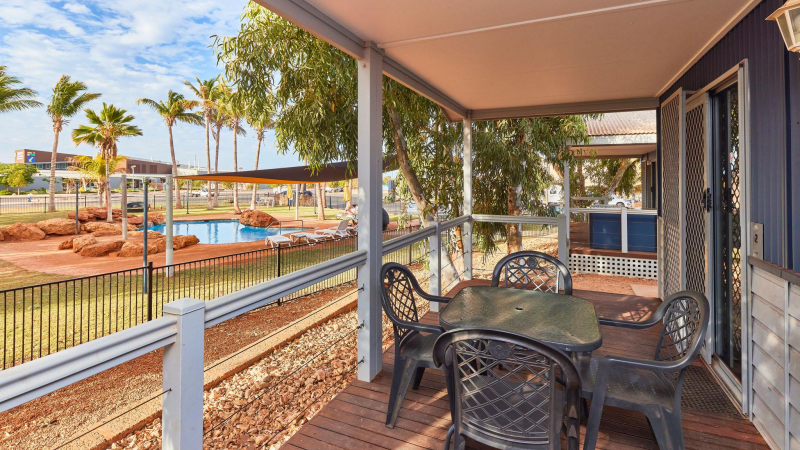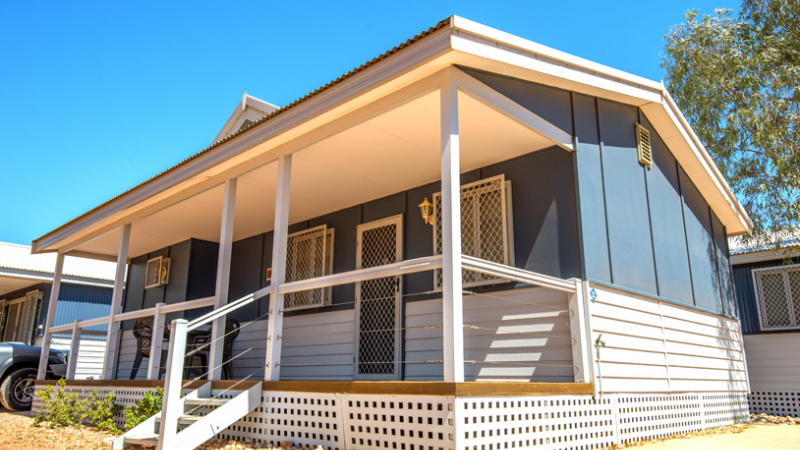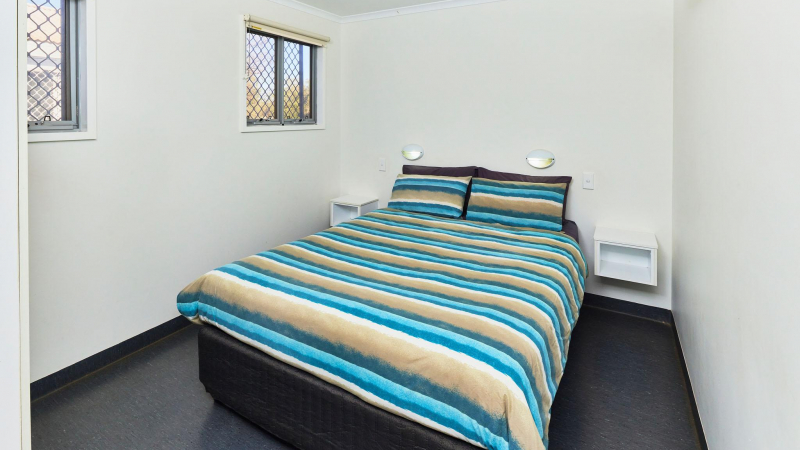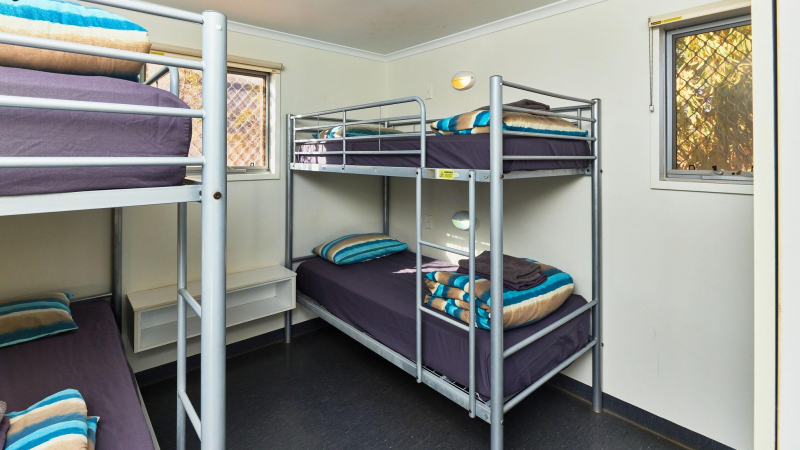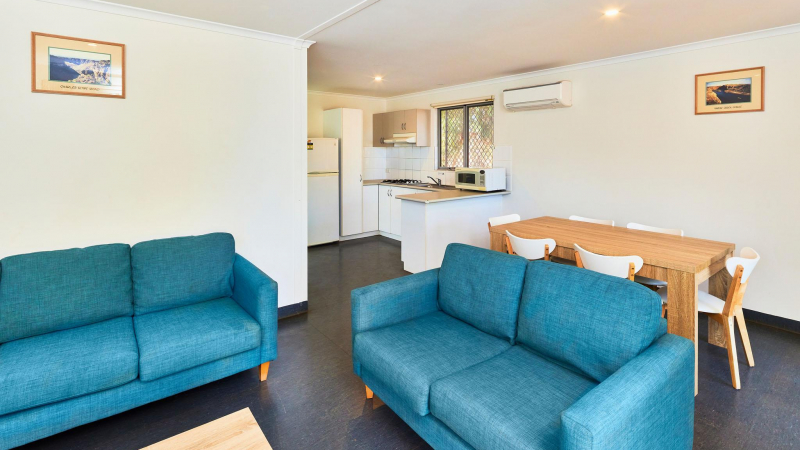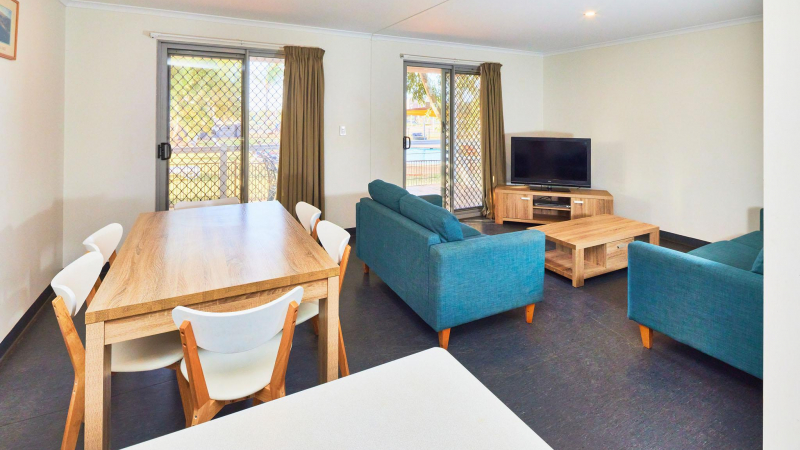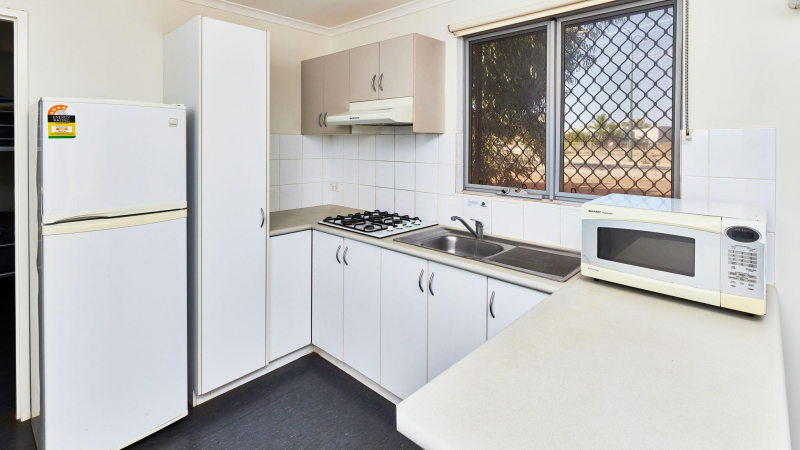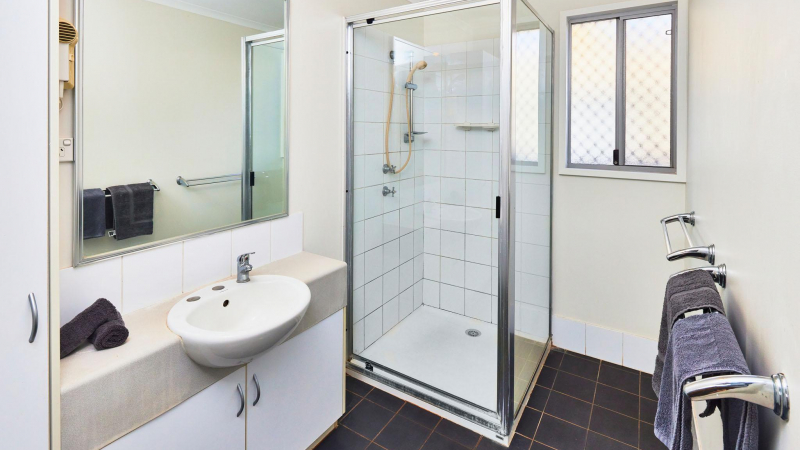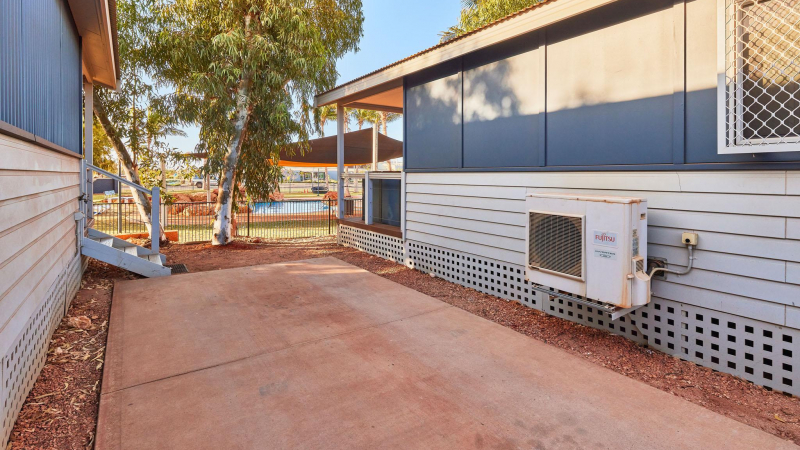 2 Bedroom Pool View Cabin
Our air-conditioned 2 Bedroom Pool View Cabin features one queen bed and two single bunks for a maximum of six guests. As one of our most popular family cabins, get ready to enjoy relaxing pool views and plenty of convenience. [...]
Full details & availability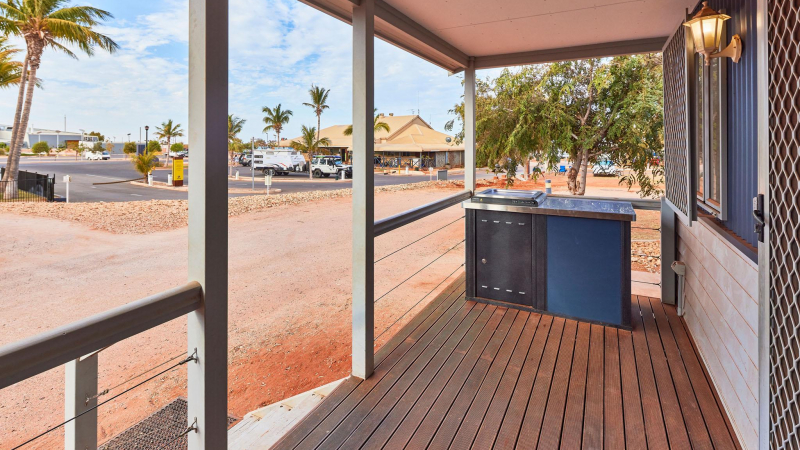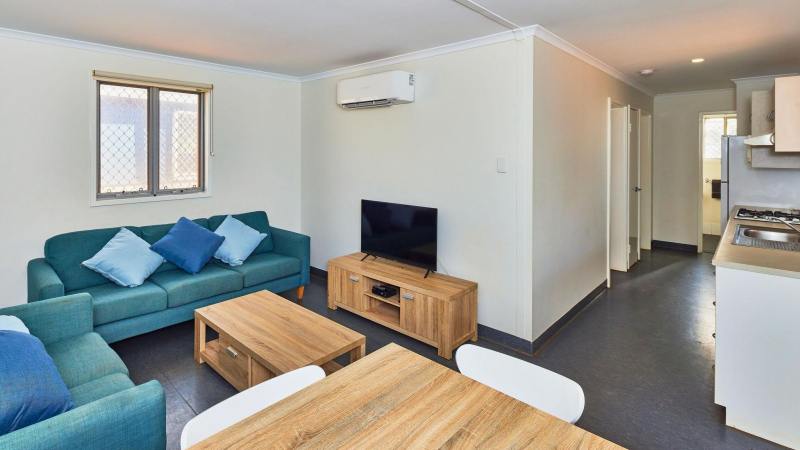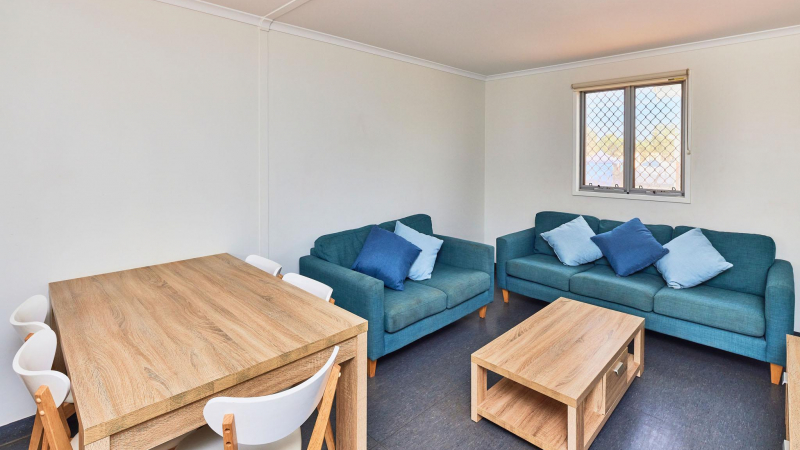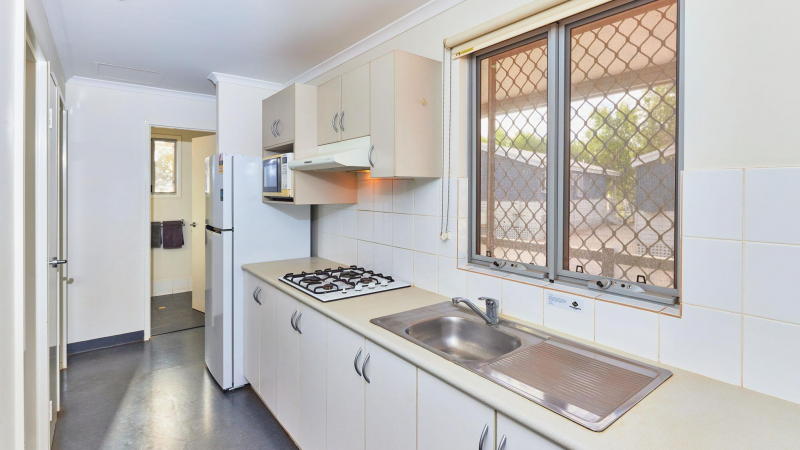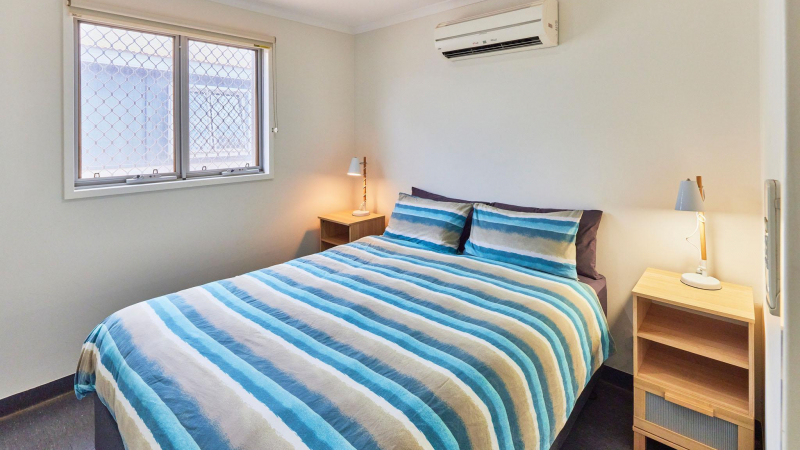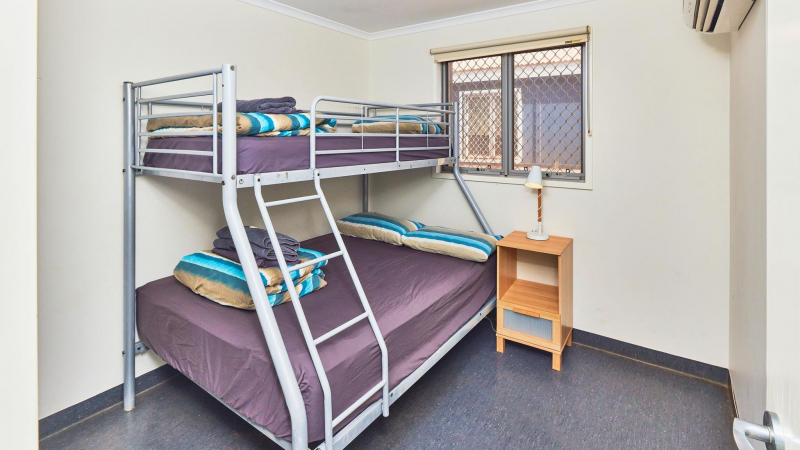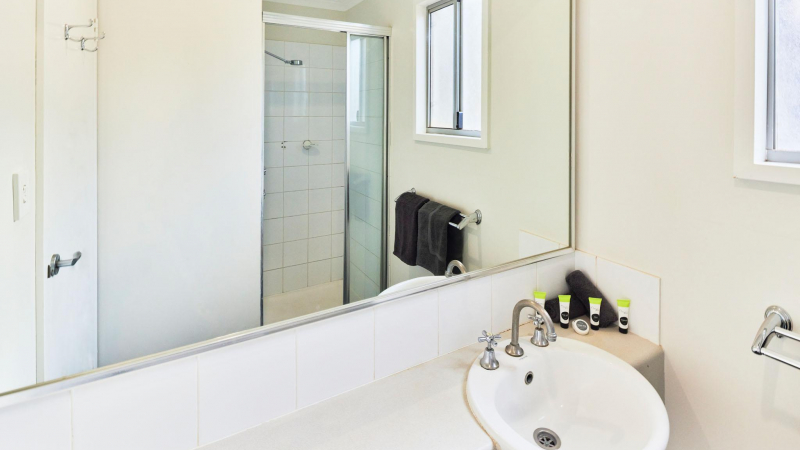 2 Bedroom Cabin
Our air-conditioned 2 Bedroom Cabin accommodation is ideal for families or groups of friends. These family cabins contain a queen bed and one double bunk bed with a single overhead, with room for up to five guests. Accommodation [...]
Full details & availability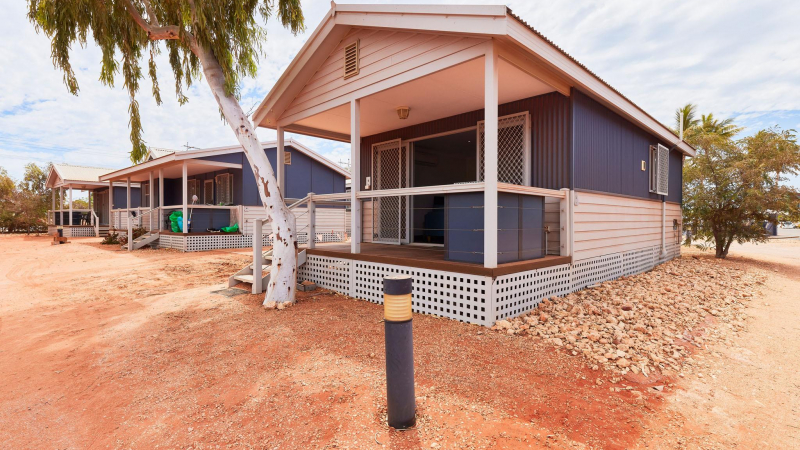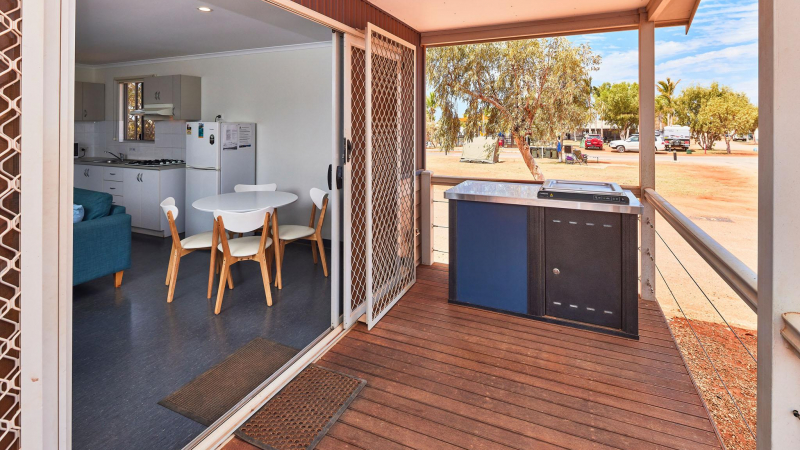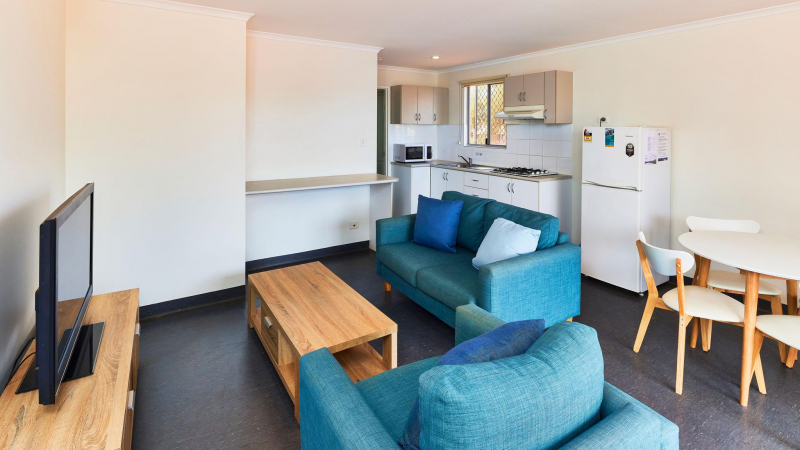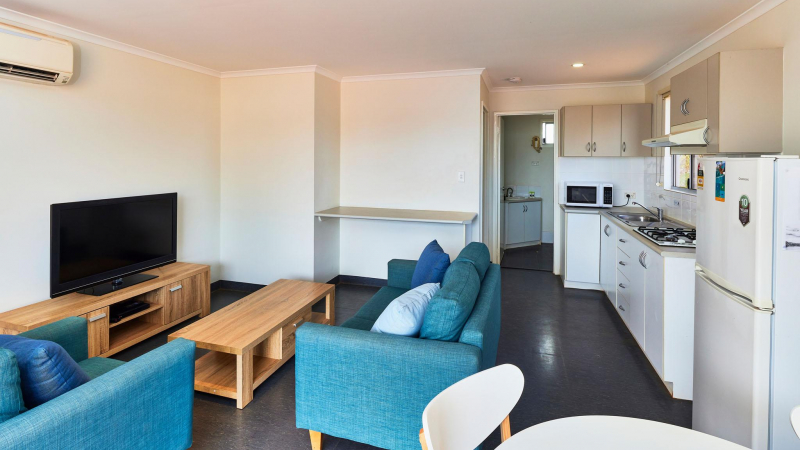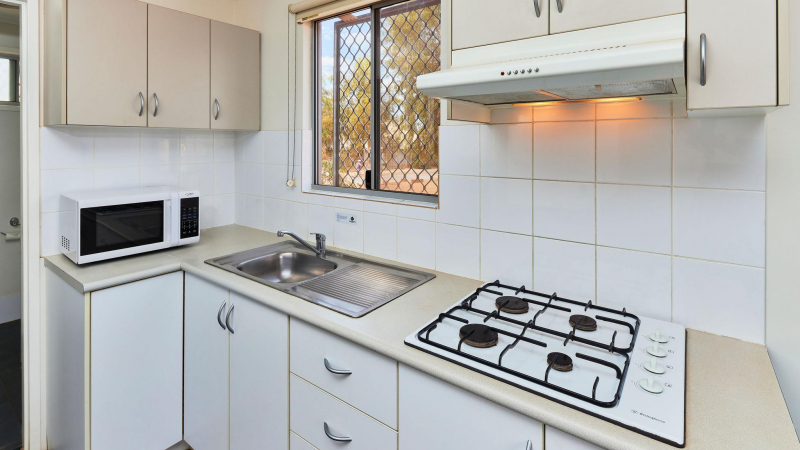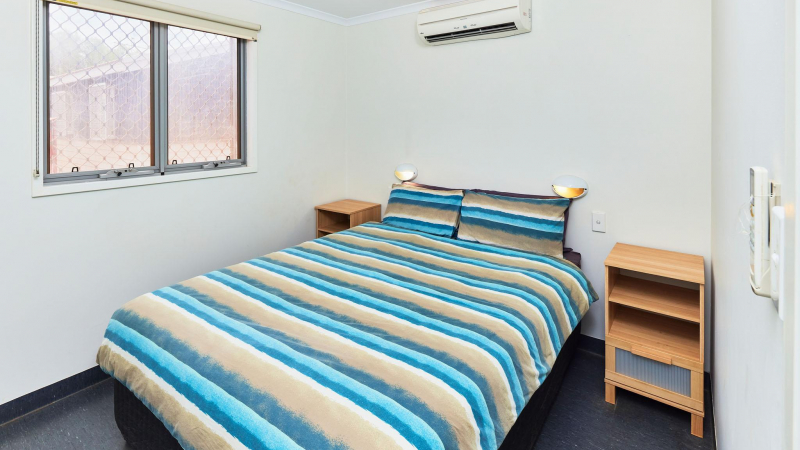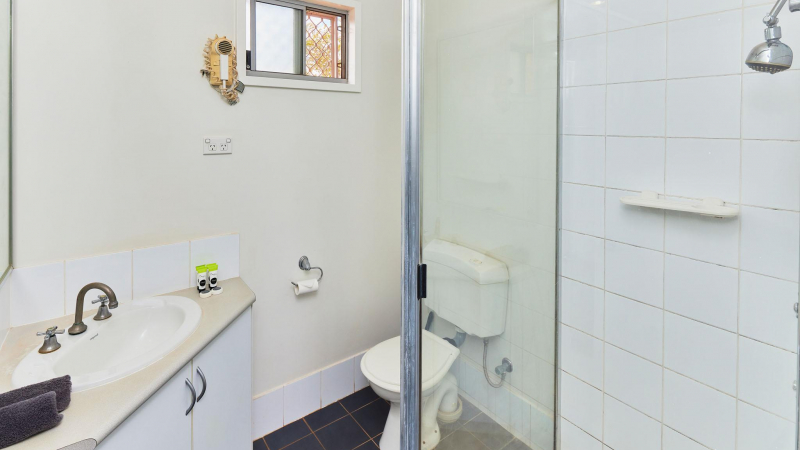 1 Bedroom Cabin
Ideal for couples, our air-conditioned 1 Bedroom Cabin accommodation contains a comfortable queen bed. Accommodation facilities of this self-contained cabin include free Wi-Fi, a kitchenette with fridge, stovetop and microwave, a [...]
Full details & availability
RAC members get the best savings
Your RAC membership gives you the following great benefits at our properties located along the Western Australian coast
*Terms and conditions apply. RAC member discounts are not applicable on already discounted rates. Discounts available on direct bookings only made online or via phone.
Flexible booking terms
We want the process of booking your holiday to be as relaxing as the holiday itself. That's why we've made our booking and cancellation terms as clear, simple and flexible as possible.
Cancellations
Free cancellation up to 72hrs prior to your arrival.
Payment options
Choose from credit card, BPAY, lay-by or gift voucher to place your booking.
Book now, pay later
Lay-by is available at all of RAC's parks and resorts. Choose from fortnightly or monthly instalments.
Search and book your Exmouth accommodation
Are you ready to book the next adventure of your lifetime? Stay at RAC Exmouth Cape Holiday Park and enjoy the excellent park facilities while exploring beautiful Exmouth and the surrounding region.