Esperance caravan sites
Make the most of your South East Coast adventure with our Esperance caravan park's range of powered and ensuite sites. Our spacious caravan park in Esperance is located a short walk from the stunning Esperance Bay. The famous Cape Le Grand National Park is within close reach, as well as some of the world's most beautiful swimming beaches, which are just a short drive away. The modern facilities within our caravan park include a shared amenities block, camp kitchen, laundry, BBQ facilities and more. You are also welcome to use our heated swimming pool and recreation room during your stay.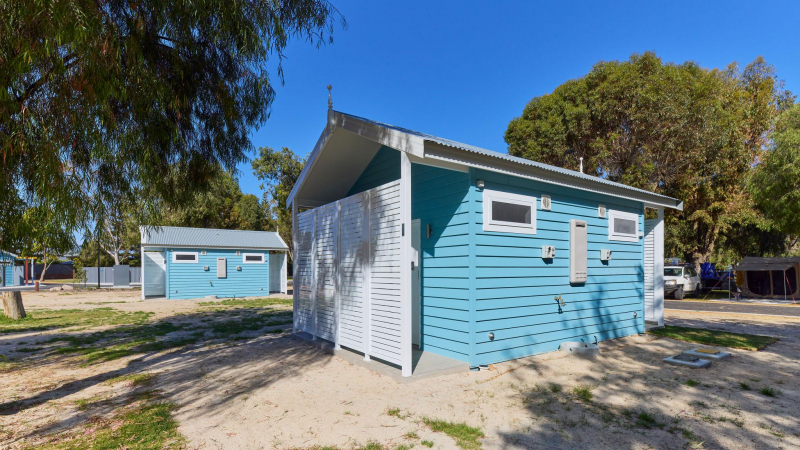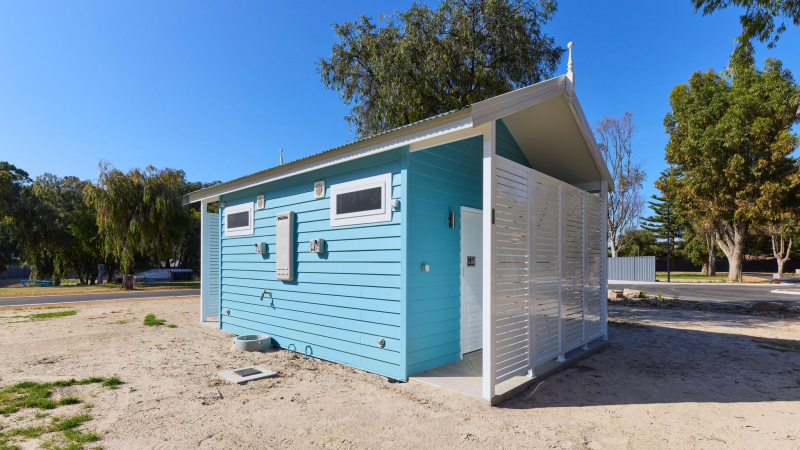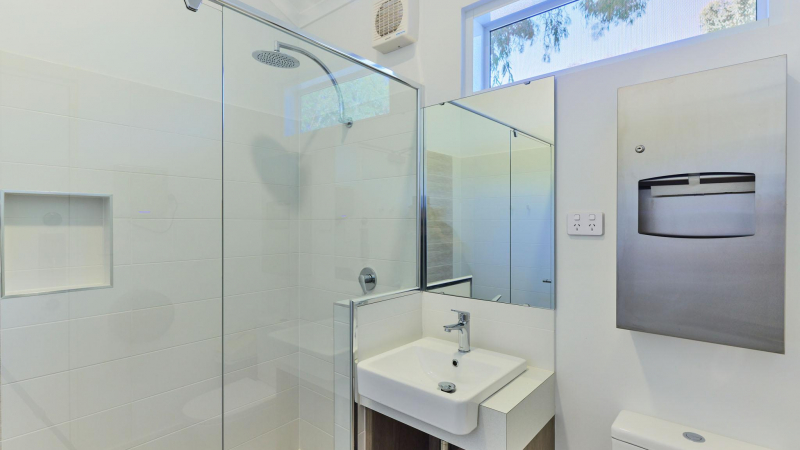 Ensuite Powered Site
Enjoy the comfort of a private onsite ensuite bathroom with our Ensuite Powered Sites. These large firm grass sites are suitable for caravans, camper trailers or motorhomes. You will have access to 240 volts/15-amp power, plus ample […]
Full details & availability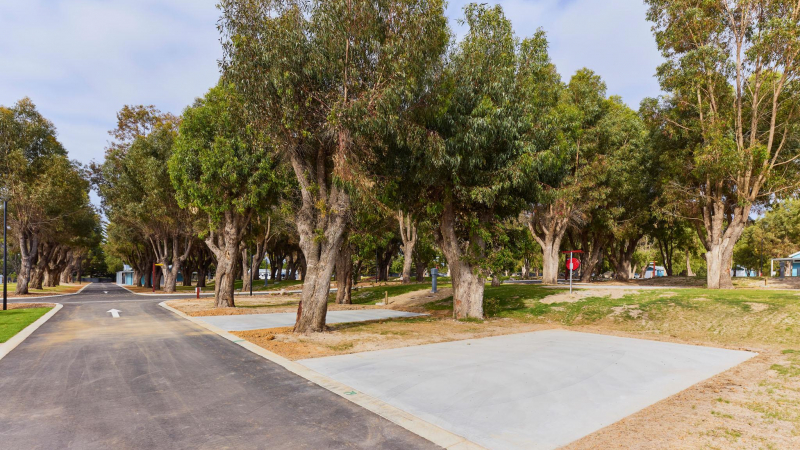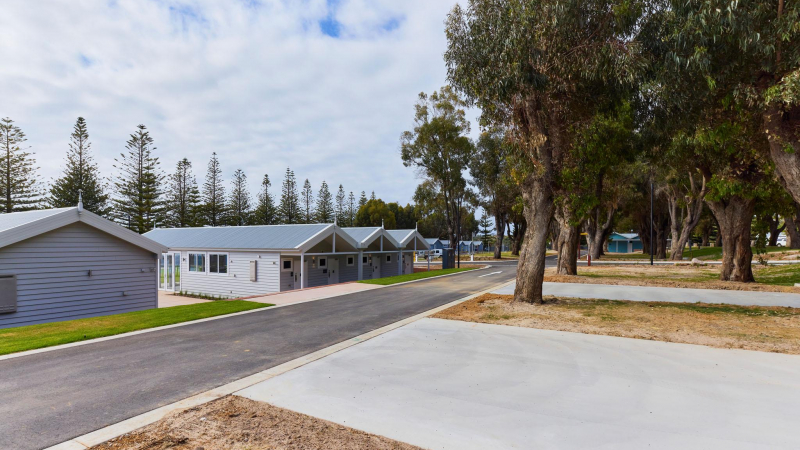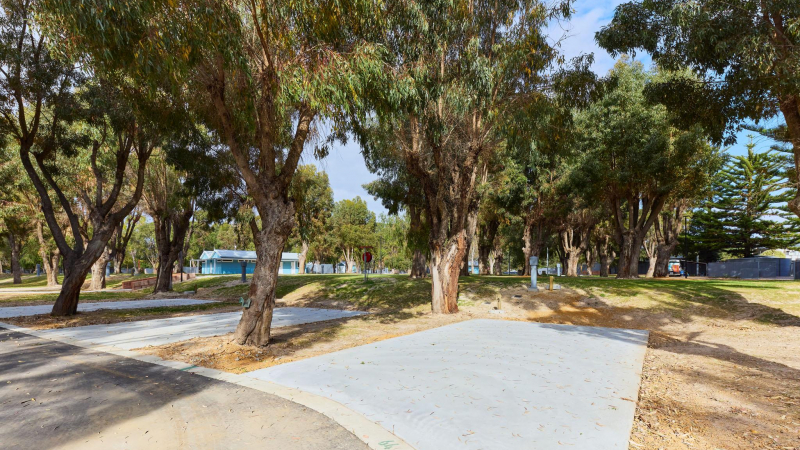 Powered Slab Site
Large and shady, our Powered Slab Sites feature concrete slabs for year-round use, even in wet weather. They are suitable for caravans, camper trailers or motorhomes, but are not suitable for tents. Each site features 240 volts/15-amp […]
Full details & availability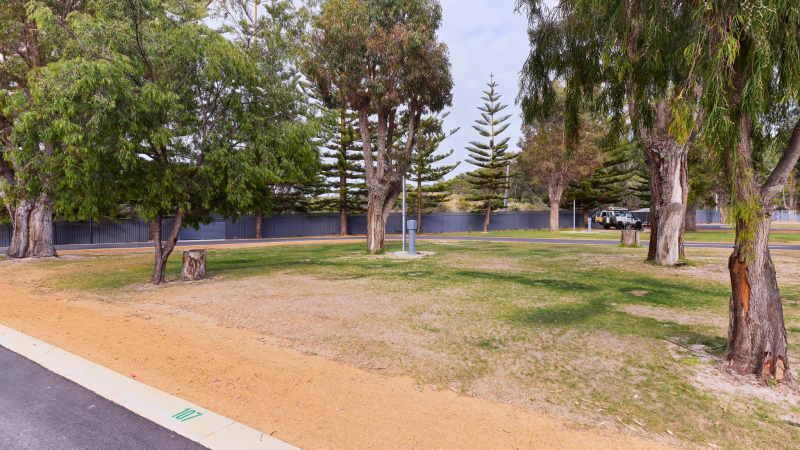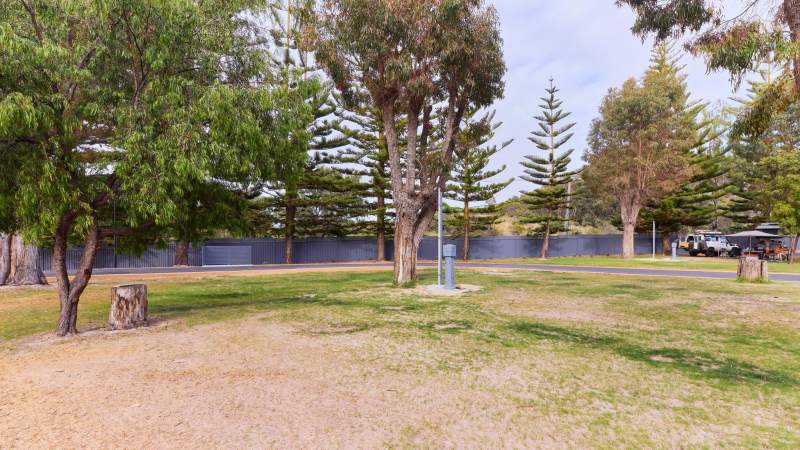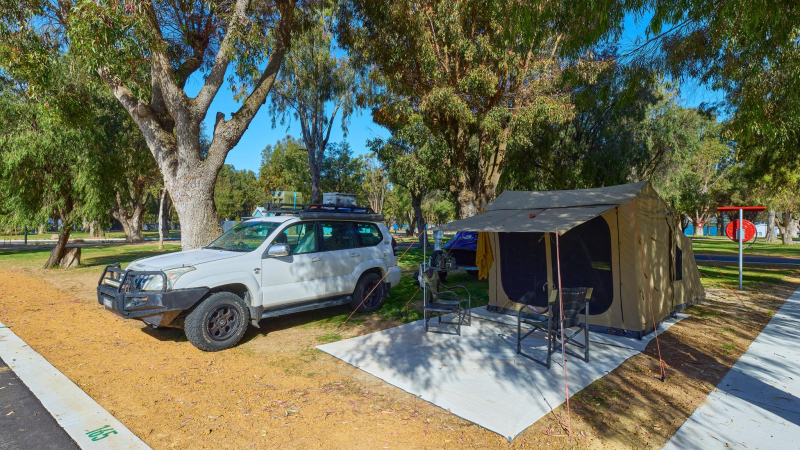 Powered Sites
Our large and shady Powered Sites are suitable for caravans, motorhomes, campervans, camper trailers or tents. These sites are situated on hard ground, so heavy-duty tent pegs are recommended. Each site features 240 volts/15-amp power, […]
Full details & availability
Caravan sites FAQs
Read through some commonly asked questions below which may help when booking your Esperance caravan park accommodation. If your question isn't answered here, check out our full list of FAQs or get in touch with our helpful team for more information.
Q

Are your Esperance caravan sites pet-friendly?

A

Yes, all our caravan sites are pet-friendly, with the exception of our ensuite sites.

Dogs must be included in your booking, with a maximum of two dogs allowed per site. You must also keep your dog on a lead and must not leave them unsupervised at any time.

Some shared areas in our park are not pet-friendly, including the pool area and camp kitchen. Before completing your booking, please take some time to read through our Pet Policy.
Q

Do your Esperance caravan sites have power and water?

A

Yes, our powered sites and ensuite sites include 240 volts/15-amp power and a tap with fresh water.

Please note that the use of generators is not permitted within our Esperance caravan park.
Q

Do the Esperance ensuite sites receive housekeeping services?

A

If you are staying at an ensuite site for seven days or more, you will receive a mid-stay service.
Q

Is there parking available?

A

Space for one car or vehicle is allocated per site.

If you are planning on bringing additional vehicles (including boats and/or trailers) please contact our friendly team before your stay. Space is limited and available at the manager's discretion.
Q

What type of ground will I be camping on?

A

Our sites are located on hard ground or concrete slabs if you select a Powered Slab Site. Our concrete slab sites are suitable for year-round use, even in wet weather conditions. We also have grass sites available, but since the grass is still being established, please be prepared for sandy conditions. We recommend using heavy-duty tent pegs for tent and canopy set ups.
Search and book your accommodation online with RAC today
We want the process of booking your holiday to be as relaxing as the holiday itself. We're pleased to offer clear, simple, and flexible accommodation booking and cancellation terms. Our RAC members also enjoy great savings and benefits. Search and book your next adventure with RAC today.
Book now