Margaret River accommodation
Our Margaret River accommodation offers a large range of options. These range from luxury cabins and lodges to glamping experiences, dorms and campsite accommodation. Located in the heart of Margaret River, our accommodation near the iconic Margaret River wine region ensures you'll never miss a moment of fun. You can walk to the town centre from our park, with many restaurants, cafés, shops and more waiting for you to explore. Within our park itself, you'll find a large range of amenities and activities. All accommodation is within a short stroll of our camp kitchen, shared amenities block, laundry and BBQ facilities, while walking trails, a nature playground, climbing forest and sensory trail are also yours to discover.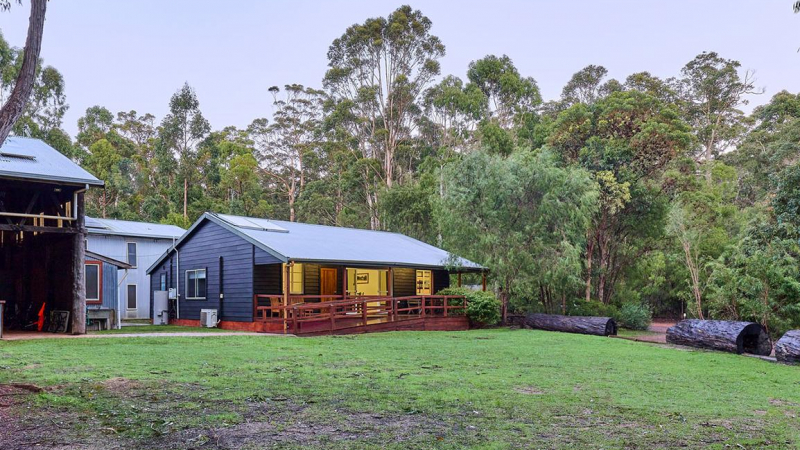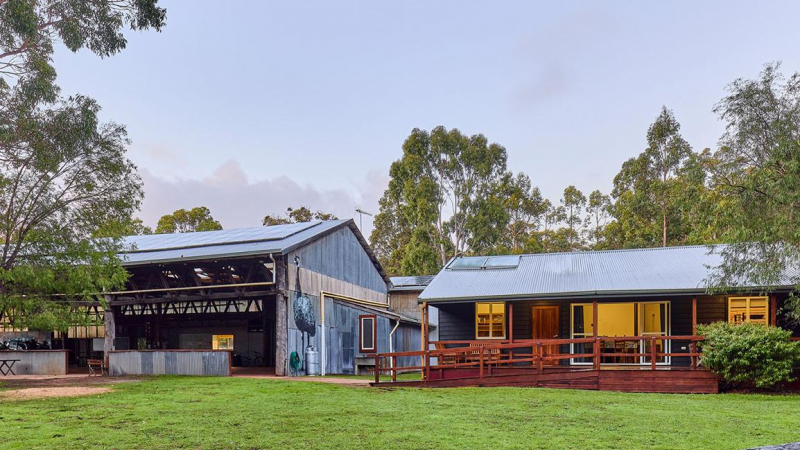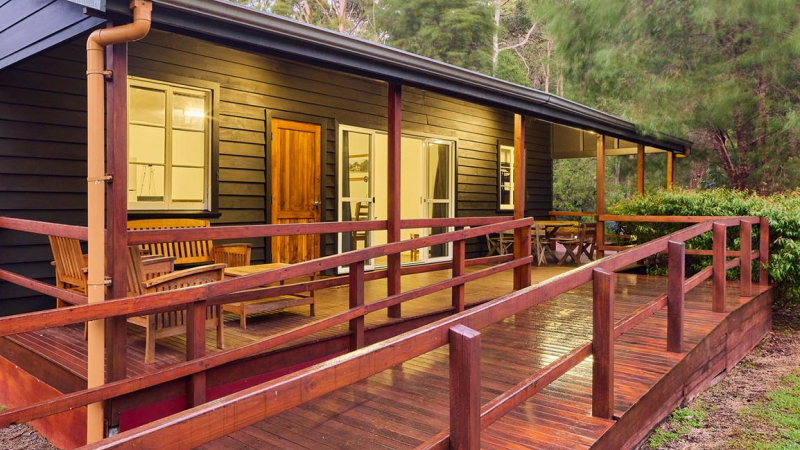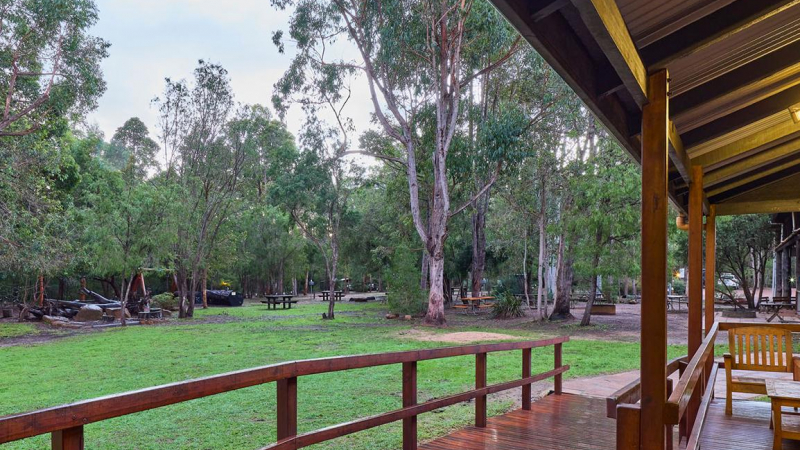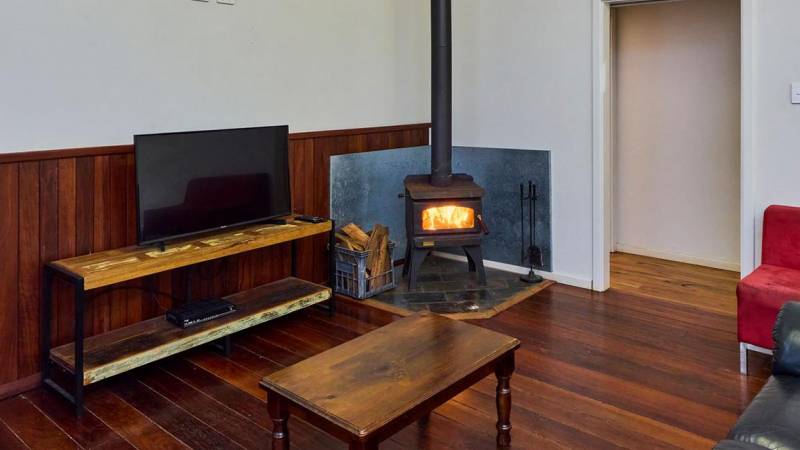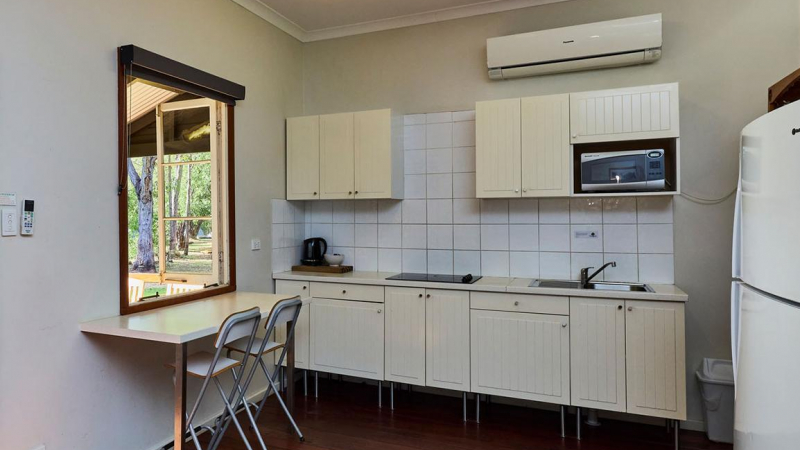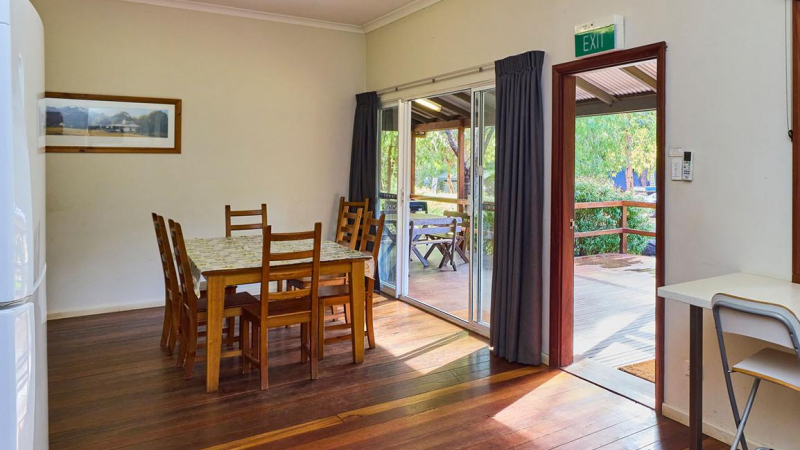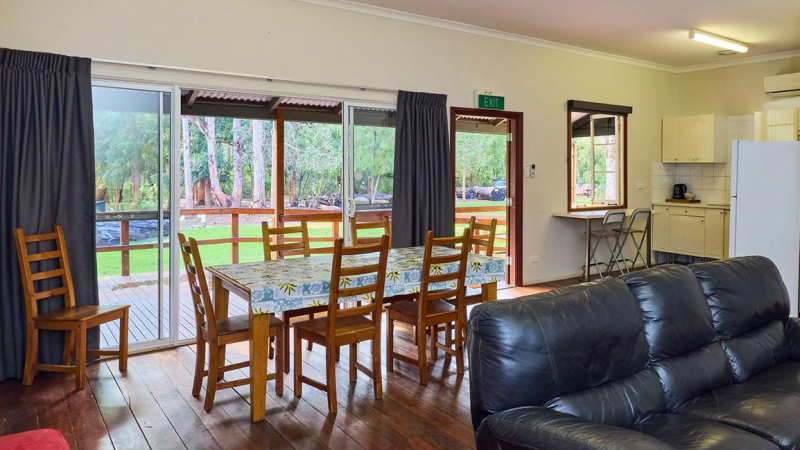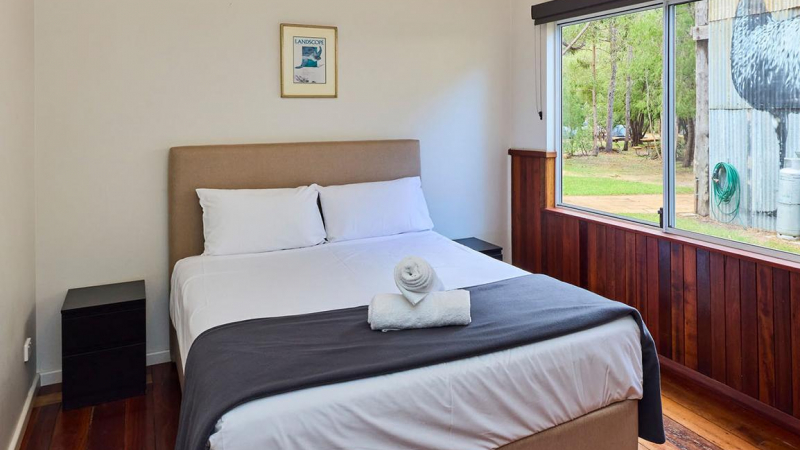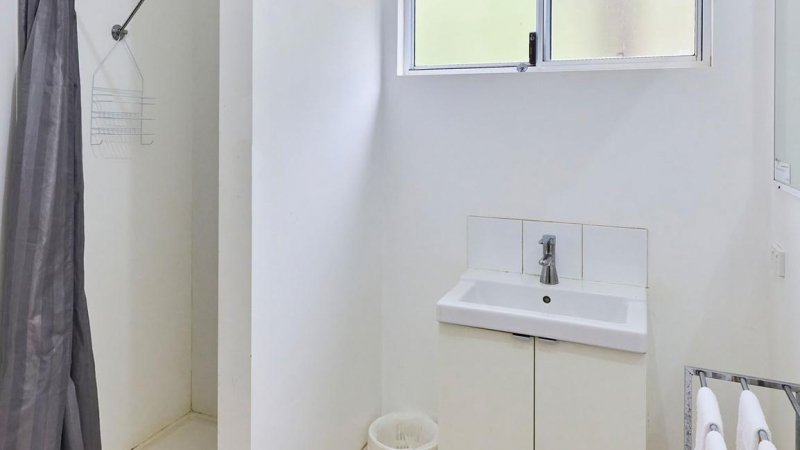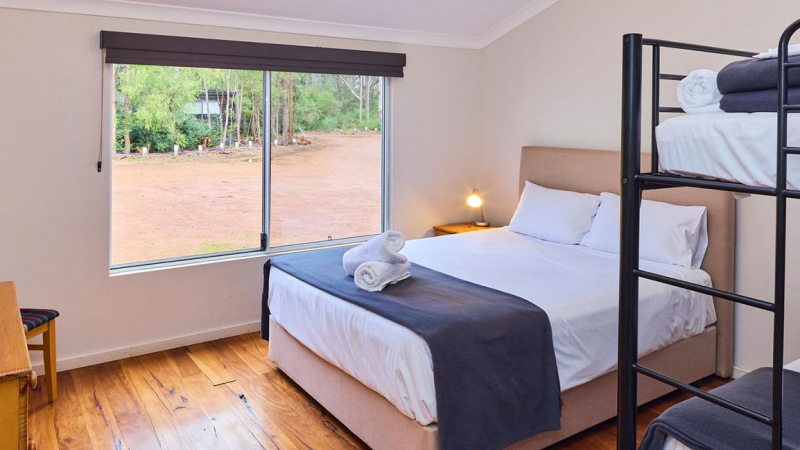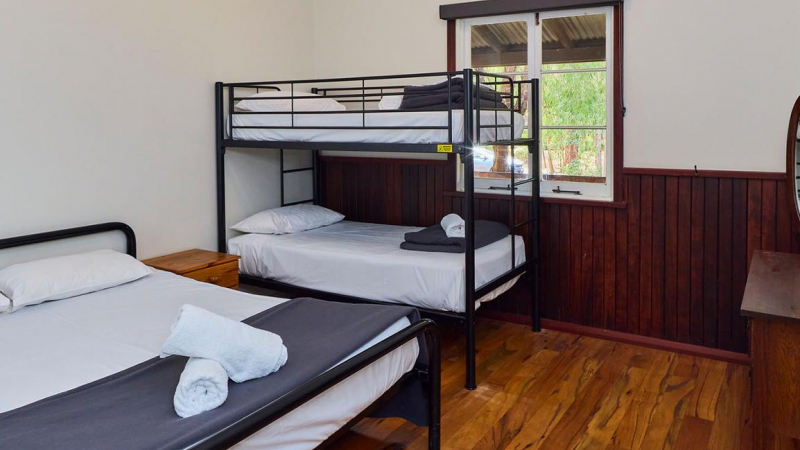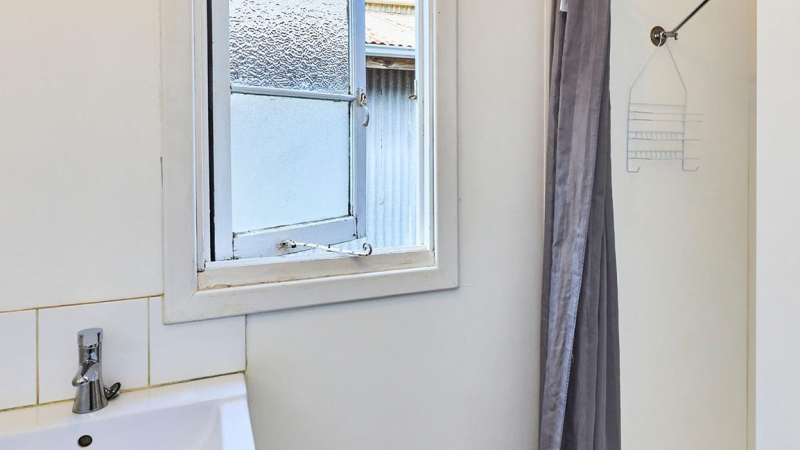 4 Bedroom Eco Lodge
Our rustic 4 Bedroom Eco Lodge is fully self-contained and sleeps up to 14 people. Bedroom 1 contains a queen bed, bedroom 2 has a triple bunk bed, bedrooms 3 and 4 each contain a queen bed and single bunk bed, plus an additional […]
Full details & availability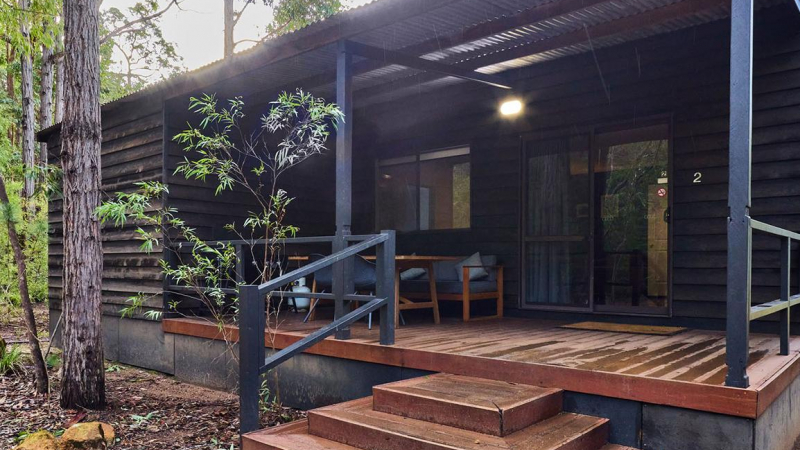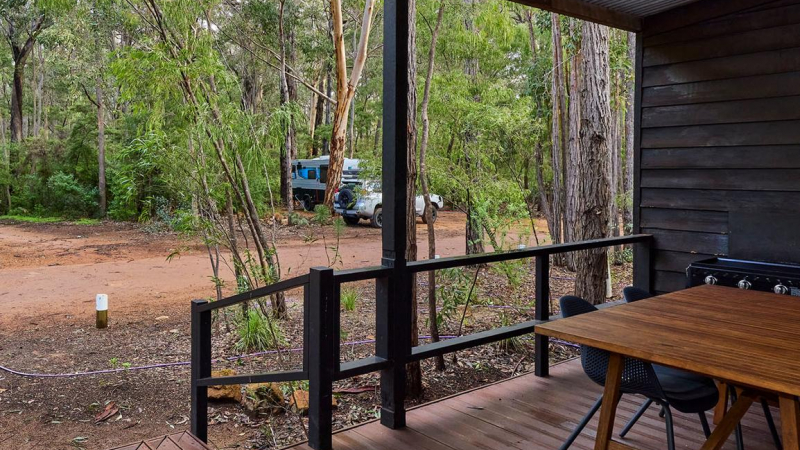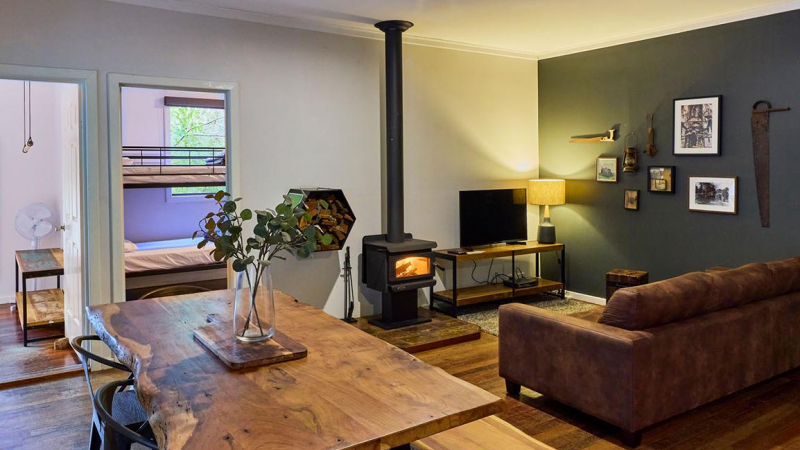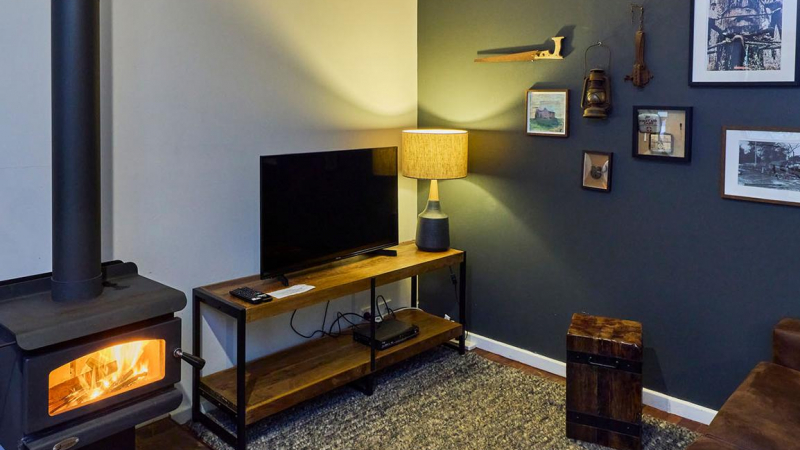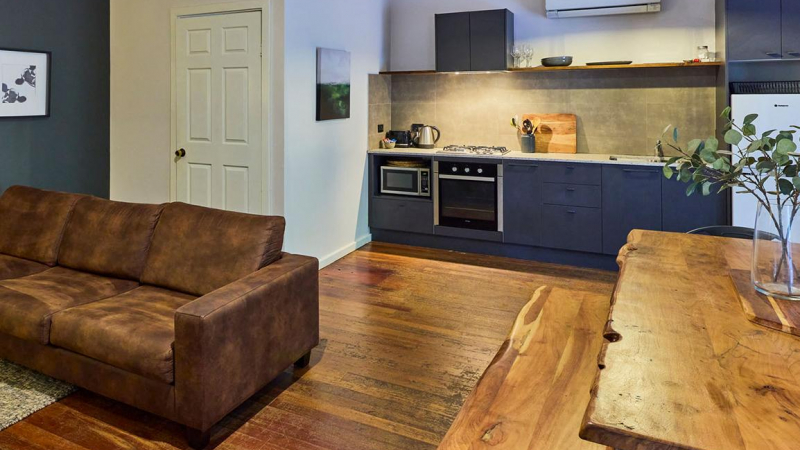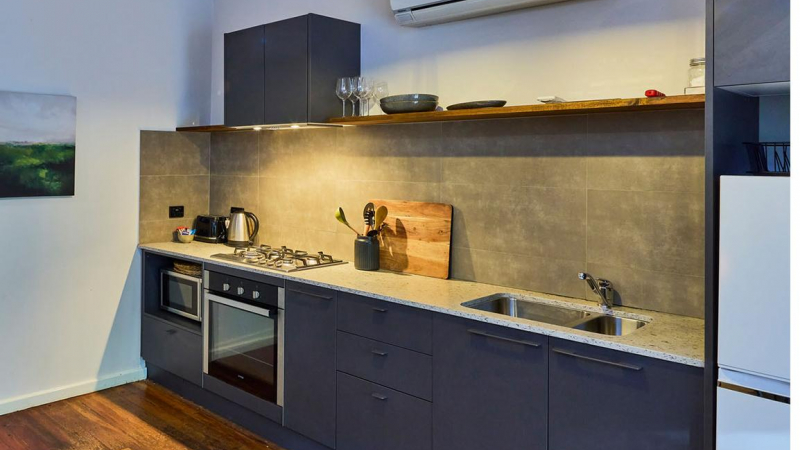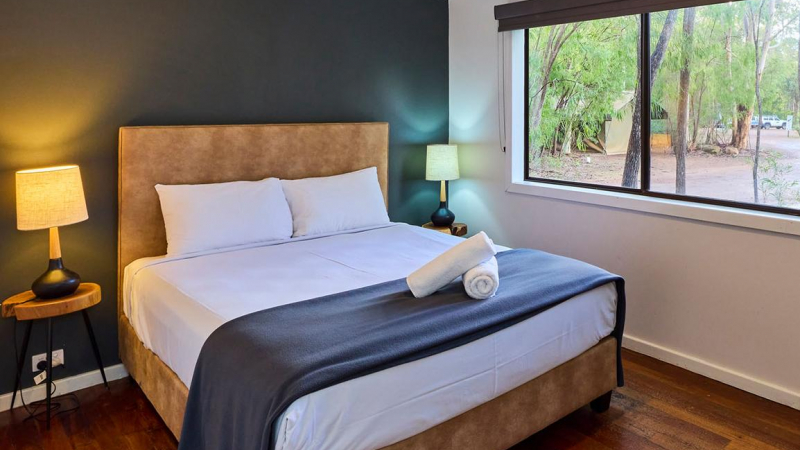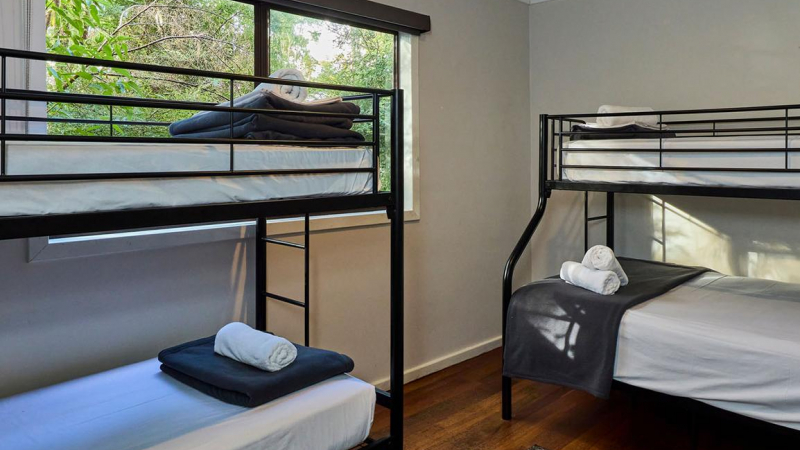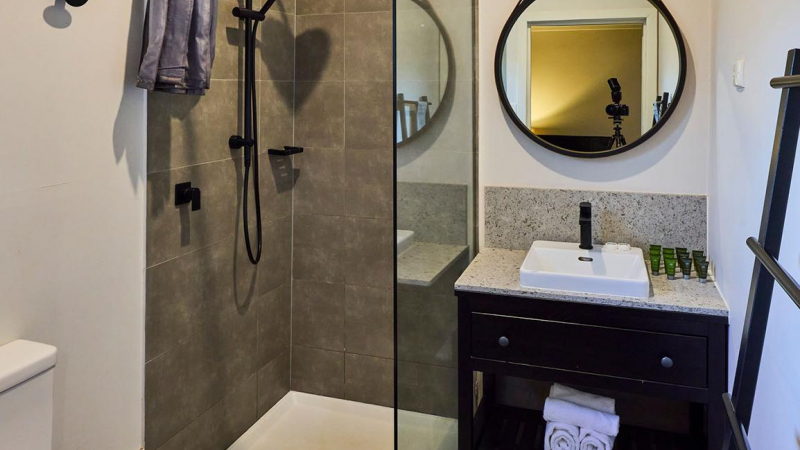 2 Bedroom Cabin
Our rustic 2 Bedroom Cabin is a forest edge cabin that offers a peaceful escape amongst the trees. One of our most popular family cabins, this option contains a queen bed, single bed, and a triple bunk bed to sleep a maximum of seven […]
Full details & availability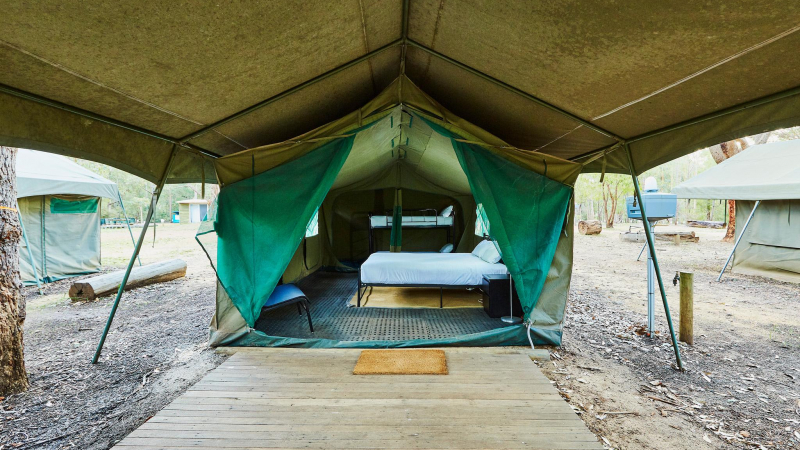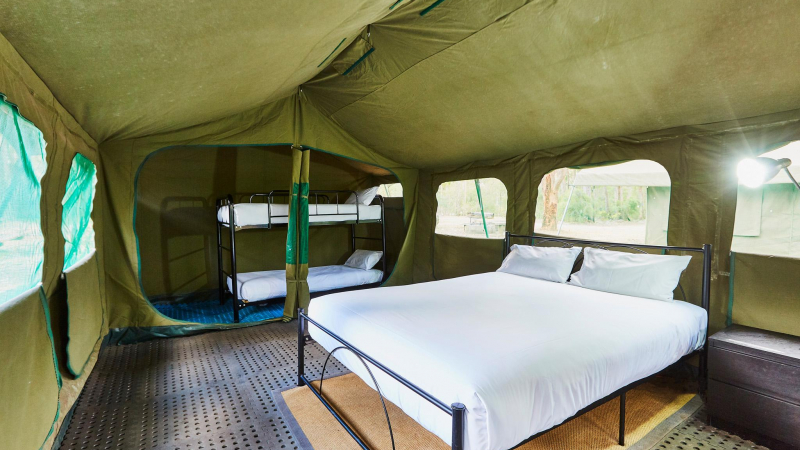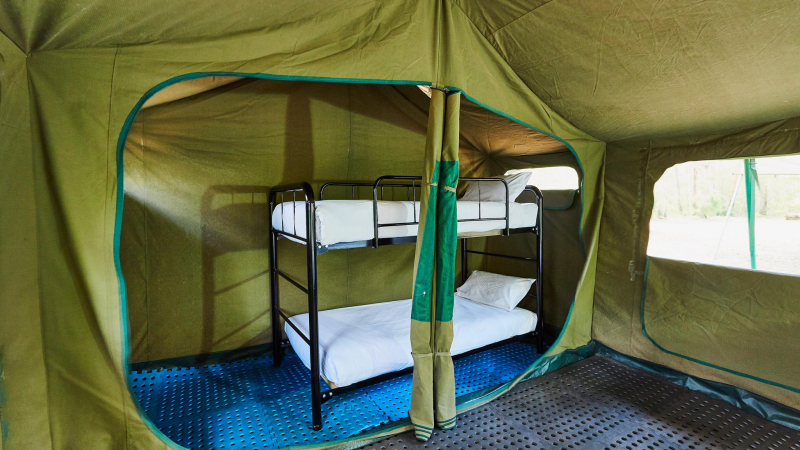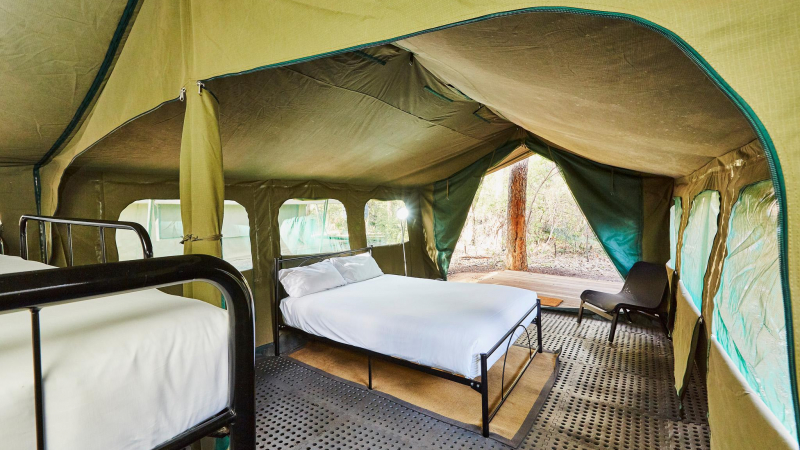 Traditional Safari Tent
Our Traditional Safari Tent offers traditional glamping accommodation within a peaceful forest setting. These tents include a double bed and two single bunk beds to sleep a maximum of six guests. They are powered and are fitted with […]
Full details & availability
Search and book your accommodation online with RAC today
We want the process of booking your holiday to be as relaxing as the holiday itself. We're pleased to offer clear, simple, and flexible accommodation booking and cancellation terms. Our RAC members also enjoy great savings and benefits. Search and book your next adventure with RAC today.
Book now